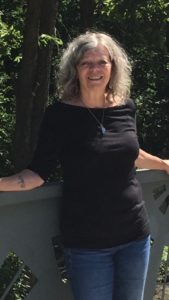 Hi, and welcome to my website. I am a native to Washington State. I lived for four years in Colorado when I remarried, but missed my family and the great PNW, so I have relocated back to Washington…with husband in tow.
I started writing poems when I was a child. More of an emotional release. When I retired, my true passion came through…and that was to write novels. My first book 'Do I Know You' is a suspense novel. Sara, my main character, has dreams/intuition that she begins to understand…in the nick of time. When I decided to start my novel it was inspired by a very old memory. As the books continued, four in total to the series, the paranormal element has increased, as has the suspense.
My stand-alone novel 'As If Yesterday' brings new characters to life. No ghosts in this one, but the suspense is quite frightening. It too was developed from a true life memory. Two more stand-alone followed.
I hope you will stay tuned for my next stand-alone…and future Sara releases…you never know who Sara will be talking to next.